The Ceramic Torso Series
The Torsos even at rest, are precariously balanced. A shift in one direction could tip the scales. This work reflects a struggle to find balance between a desire and what I might want as a woman and what others may want of me as a mother, lover and wife. My love of gardening, as well as desire to be sensual and free are reflected in the drawings on the feminine gourd like forms.
View Sculptures
The collections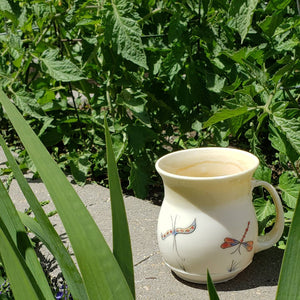 Wheel Thown
These pieces are thrown on a potters wheel 
view product
Art work
Gallery
Hand Built Pottery
this work is constructed from slabs of clay and assembled and altered.
view product